Send a Gift Toward a School's Repair Budget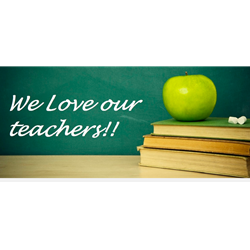 School music budgets never seem to quiet cover all of a class's needs, especially when it comes to instrument repairs. Between aging instrument stock, and clumsy teenagers that underestimate the size of a tuba and overestimate the size of the band room doors, there always seems to be an instrument that needs fixed. This year we're excited to offer a way for the community to directly help each school's music program! Use this page to select the school of your choice, and send a gift in any amount toward's that schools instrument repair budget.
Use this page to add multiple items to your cart all at one time.

For each style, you can enter a quantity by color/size that you want to add to your Shopping Cart and then click on the Add to Cart button at the bottom of the page.